OKAY FLUID MACHINERY CO.,LTD.
OKAY FLUID at 2016 Valve World Expo
Date: 2016-11-29 8:31:35
Views:
OKAY FLUID participated the 2016 Valve World Expo from Nov 29th -Dec 1st as a professional valve manufacturer. Most of the our visitors show their interests on our exhibits especially on the cryogenic ball valve & metal seated ball valve, which are considered as high-tech products.Thanks for the ebullient visitors and OKAY FLUID is committed to be the reliable partner on valve industry.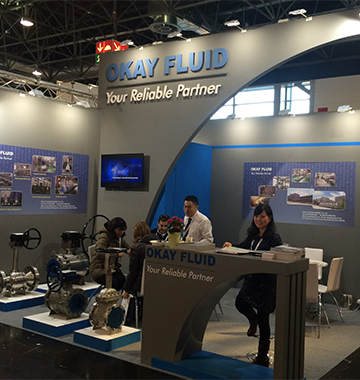 .
© 2016 OKAY FLUID MACHINERY CO.,LTD. allright reserved